Nautilus社会状况调查:让海员诉心声–了解海事工人船上生活的真实情况
Nautilus Social Conditions Survey: In their own words – maritime workers on what life onboard is really like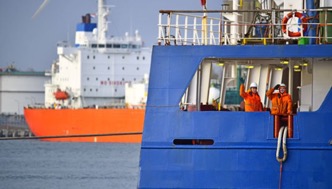 全球海事行业有 160 万工人参与其中。(1.6million workers engaging across the maritime industry globally.)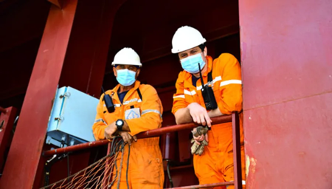 海员认为他们的工作在疫情期间没有得到充分认可。(Seafarers do not feel their work was adequately recognised during the pandemic.)
国际海事工会Nautilus International社会状况调查是一项长达数十年的研究项目,让会员用自己的说话来揭示海员在海上工作的待遇。
The Nautilus International Social Conditions Survey is a decades-long research project that lifts the lid on how seafarers are treated in the maritime workplace – in the words of Nautilus members themselves.
新冠疫情暴露全球经济在应对急速席卷全球的意外事件时是何等脆弱,亦透视航运业管治、结构和监管的弱点。
Covid-19 has exposed the fragility of the global economy in responding to an event that was unexpected and rapidly engulfed the world. It has exposed the weaknesses in the governance, structure and regulation of the shipping industry.
海员是这场危机中的众多英雄之一。透过已踏入第三个十年的 Nautilus International社会状况调查,工会正聆听及了解海事专业人士的意见。成员们有机会讲述他们在疫情之前、期间和之后遇到的危机。
Seafarers are among the many heroes in this crisis. Through the Nautilus International Social Conditions Survey, now in its third decade, the Union is listening to maritime professionals and learning from them. It is an opportunity for members to tell their story about the precarious situations they have encountered before, during and after the pandemic.
该调查有1,623名工会会员完成,而2010年参与人数只有不到1,200人。完成问卷调查的人中约有94%为男性,6%为女性。与2010年的调查相比,2021年的调查数据来自更多不同阶层和岗位,73%的受访者担任高级船员(包括船长和轮机长),而2010年这一职级比例为85%。
The survey was completed by 1,623 union members, compared with just under 1,200 members in 2010. Some 94% of those who completed the survey were male and 6% were female. The 2021 survey gathers data from a wider range of ranks and job roles than the 2010 survey, with 73% of respondents working as ship's officers (including masters and chief engineers) compared with 85% in 2010.
尽管不少国家正集中处理恢复疫后正常生活,但五分之四(81%)的海员认为疫情将对行业产生长远影响,显示行业复苏的长远规划,比我们迄今所见的更需要受重视。
Despite many countries focusing on returning to normality, four out of five (81%) seafarers felt that the pandemic will have a long-term impact on the sector. This suggests that a greater emphasis is needed on long-term planning for the recovery of the industry than we have seen to date.
令人担忧的是,超过一半(54%)受访海员表示,船员换班危机影响了他们对海事行业的感觉。在现时海事劳动力中,挽留具技术水平及丰富经验专业人才的困难情况下,这数字比以往任何时候更重要,且令人深感忧虑。
Worryingly, more than half of seafarers (54%) said that the crew change crisis has impacted how they feel about working in the maritime industry, a deeply concerning figure at a time when the retention of skilled and experienced professionals in the maritime workforce is more important than ever.
调查结果显示,尽管受到行业疫情重击,海员并不认为他们的工作得到充分认可。这导致许多人改变他们对其职业规划的看法。
Results confirm that despite being hugely impacted by the pandemic, seafarers do not feel that their work was adequately recognised. This has led to many changing their view on how they feel about their careers.
只有6%受访者在某种程度上未受到2020年的疫情影响,大多数(53%)表示他们受到「高度」或「非常」的影响。
Just 6% of respondents were not affected in some way by the 2020 pandemic, with a majority (53%) saying that they were 'highly' or 'very' impacted.
然而,即使在疫情重击下Nautilus会员所作的贡献,只有6%人认为海员作为关键工人的工作「得到广泛认可」,另有21%人认为「得到一定程度认可」。近四分之三的海员(73%)认为,他们的努力「根本没有得到认可」 (29%)或仅得到海运业人士的认可(44%)。
However, despite this impact and the sacrifices made by Nautilus members, just 6% thought that the work of seafarers as key workers was 'widely recognised' and a further 21% thought that it was 'somewhat recognised'. Almost three quarters of seafarers (73%) thought that their efforts were 'not at all recognised' (29%) or recognised only by those in the maritime industry (44%).
尽管他们努力使全球贸易渡过近代史上最困难的时期,但在国际间商讨对抗疫情时,海事专业人士往往残酷地被抛诸脑后。
Despite their efforts in keeping global trade moving through the most difficult period in recent history, maritime professionals were left brutally exposed by the international response to Covid-19.
为防疫而采取的政策措施,未有重视海员在全球经济中发挥的关键作用。随着边境封闭和上岸休假被取消,国际运输工人联盟(ITF)估计,一度有多达 40 万名海员合约期满后仍被困在海上,强制劳役指控不胫而走。
Measures introduced to prevent the disease spreading failed to appreciate the crucial role that seafarers play in the global economy. With borders closed and shore leave cancelled, the International Transport Workers' Federation (ITF) estimated that at one point up to 400,000 seafarers were trapped at sea beyond their contractual obligations, leading to accusations of enforced servitude.
船上条件亦迅速恶化,医疗支援贫乏,仅适用于最极端的情况,增加船员身体和精神上的压力。自杀和自杀未遂的报道激增。
Conditions onboard rapidly deteriorated for many. Medical care was scarce and only available for the most extreme cases, which added to the physical and mental strain. Reports of suicides and attempted suicides shot up.
还有更多海员无法上船工作,又往往无法受惠于如其他工种工人的经济援助。Countless other seafarers were left out of work and often unable to access the kind of financial support from which other workers have benefited.
疫情期间,海员在保持全球供应链畅顺运作方面发挥关键作用,但他们的努力往往未受重视。当人人在赞扬关键工人时,却甚少很少听到海员的工作与医生、护士,甚至货车司机和店员一起受表扬。
Seafarers played a critical role in keeping global supply chains open during the pandemic, but their efforts were too often unappreciated. While people gathered to celebrate key workers, it was rare to hear the work of seafarers commended alongside that of doctors, nurses, delivery drivers and shop workers.
一众海员工会和海事雇主,联同许多国际组织,将一直努力不懈地工作,以确保我们的海员专业奉献精神获得认可。
Seafarers' unions and maritime employers, along with many international organisations, have worked tirelessly to ensure that the professional dedication of our seafarers is recognised.
摘文: https://www.nautilusint.org/en/news-insight/telegraph/nautilus-social-conditions-survey-in-their-own-words-maritime-workers-on-what-life-onboard-is-really-like/ 、 https://www.nautilusint.org/en/news-insight/telegraph/nautilus-social-conditions-survey-in-their-own-words-maritime-workers-on-what-life-onboard-is-really-like/
社会状况调查:让海员诉心声–了解海事工人船上生活的真实情况/Nautilus Social Conditions Survey: In their own words – maritime workers on what life onboard is really like Nautilus