"青年海员经验分享会"顺利举行
"Youth Seafarer Experience Sharing Session"
香港国际海员服务中心组织的"青年海员经验分享会"于2022年6月1日在中心28层会议厅成功举行。
The "Youth Seafarer Experience Sharing Session" was held successfully by Hong Kong International Seafarer Services Centre (ISSC) on 1st June, 2022 in the conference room, 28th floor of the ISSC.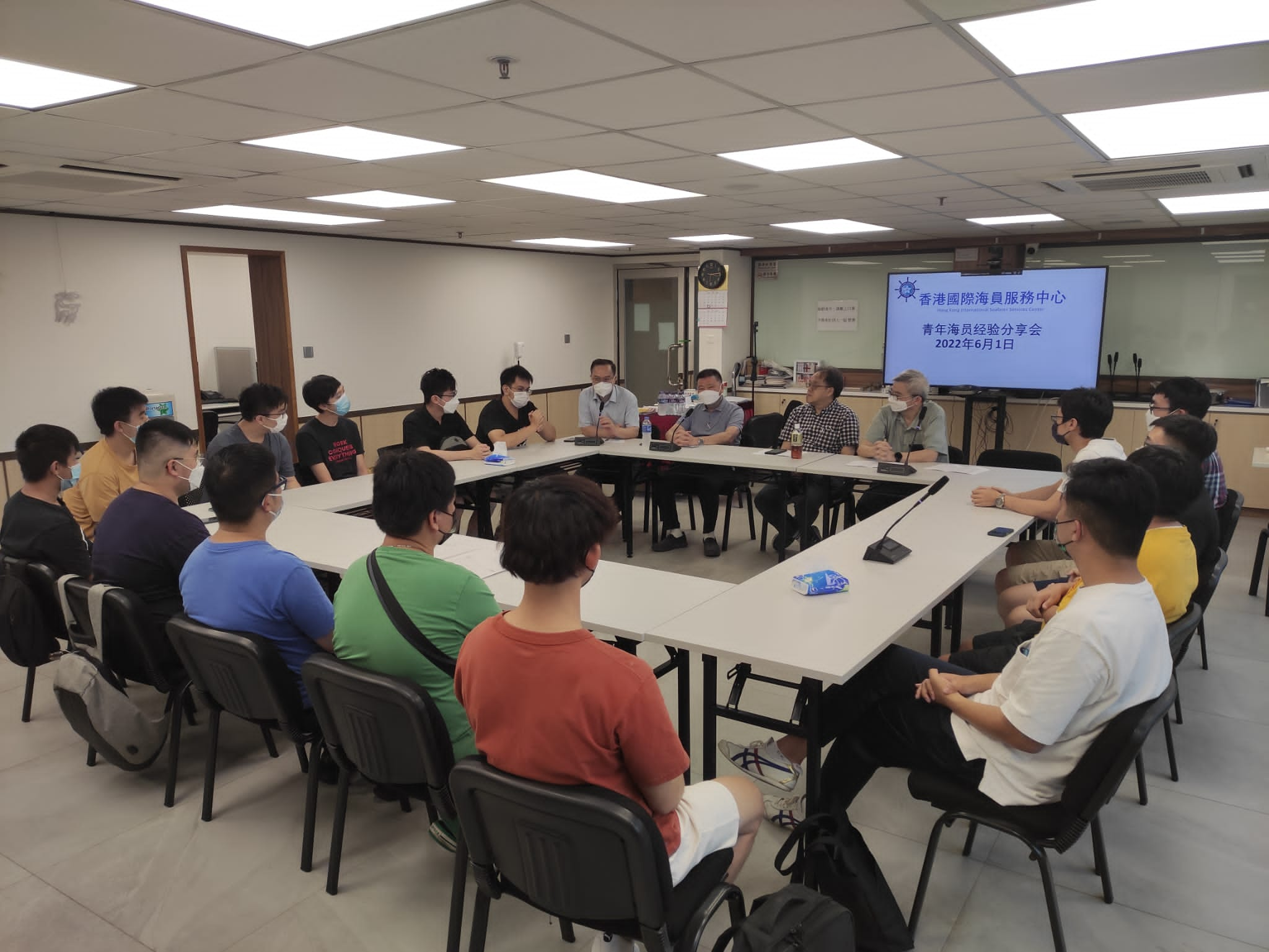 此次活动系中心服务香港本土海员,促进青年海员职业发展的系列活动之一,来自海员工会(MNOG/AUS)的代表、青年实习海员及香港海事训练学院的海事学生共25人出席。
The session was one of the events in a programme series for the welfare of local seafarers provided by ISSC, aimed at promoting the career development of youth seafarers. Including representatives from seafarer unions of Hong Kong (MNOG/AUS), young trainee seafarers and maritime students from Maritime Services Training Institute, about 25 participants in total attended the event.
会上,中心理事单位香港商船高级船员协会秘书长锺东堂代表工会致辞,介绍了工会推动海员福利事业、促进青年海事职业发展的有关措施与做法;陈建东、朱龙谦、胡蔼琪等青年海员分享了各自在远洋船实习的经历、考牌的心得体会等。与会的海事学生围绕船公司招聘、工会对海员的实习、考牌等补助项目、船上实习生活等议题踊跃提问,积极开展互动交流。
Capt. Chung Tung Tong, General Secretary of Merchant Navy Officers' Guild – Hong Kong (one of the founders of ISSC), delivered a speech at the meeting on behalf of the union. He introduced the union policies and plans in protecting the welfare for seafarers and in promoting the career development for young seafarers. Several young seafarers also shared their experience as trainees on merchant vessels, as well as personal sharing in examinations. Participating maritime students in the meeting actively asked questions and engaged in discussion on topics such as recruitment, financial support from unions in internship, study programmes and COC examination etc.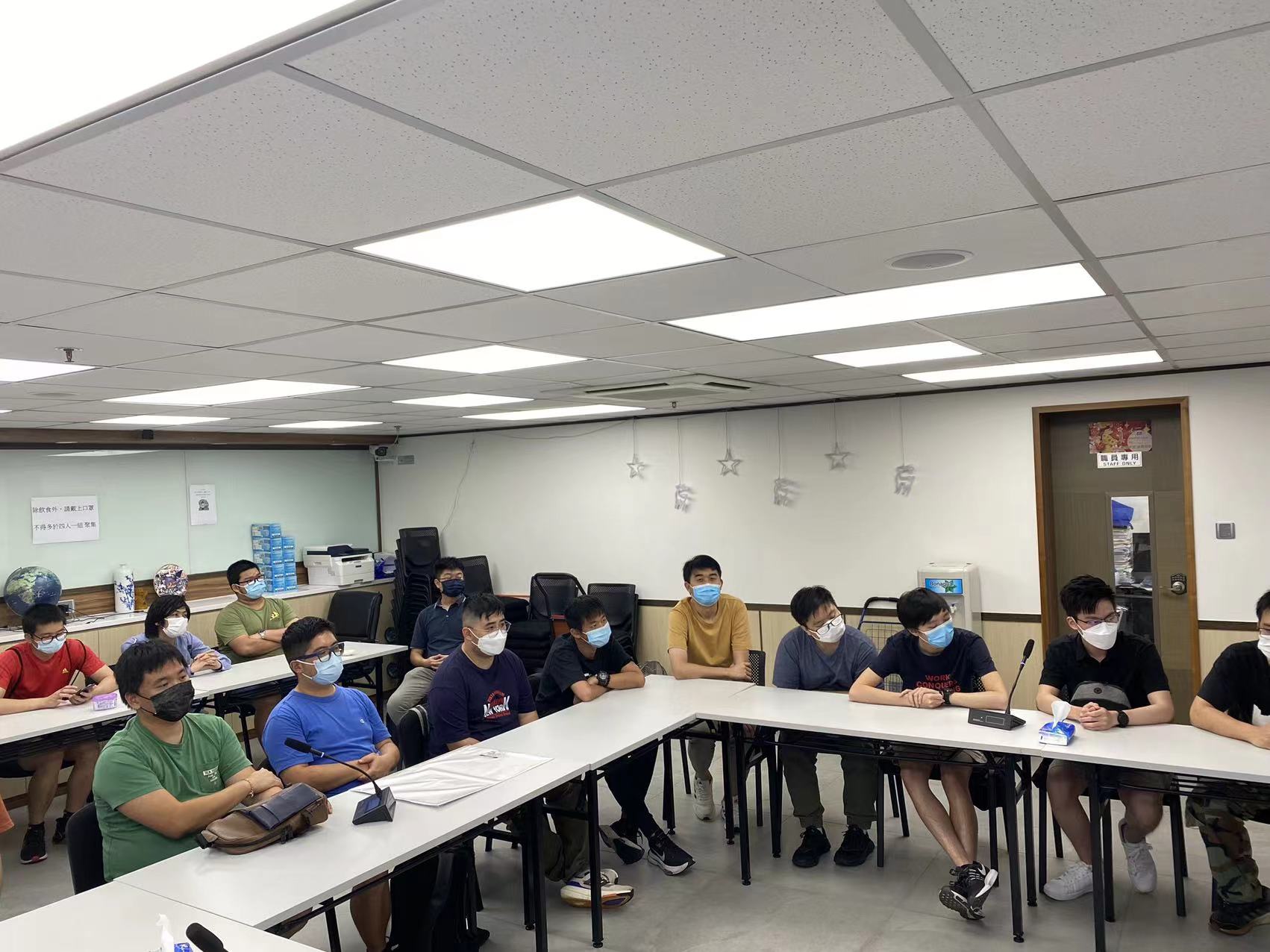 交流会整体气氛热烈,多数海事学生反馈良好,表示获知很多信息,受益良多。
In a warm and friendly atmosphere, most of the participating students gave positive feedback and expressed that they had benefited a lot in the session.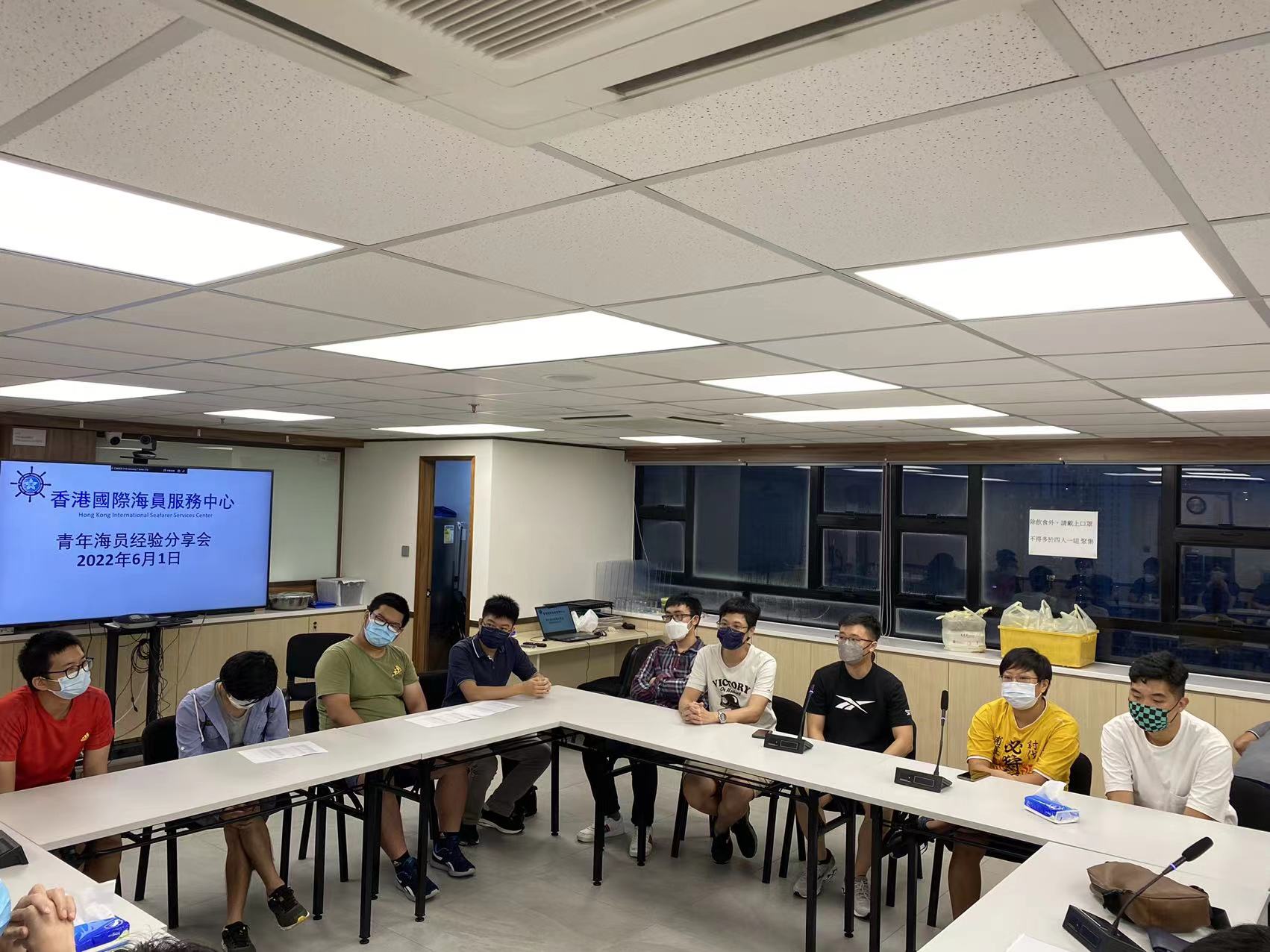 "青年海员经验分享会"顺利举行 /"Youth Seafarer Experience Sharing Session"