倾力帮助获救的M.V.LIDIA商船缅甸海员
Helping Myanmar Seafarers  Rescuedfrom M.V. LIDIA
10月29日傍晚,香港国际海员服务中心迎来了M.V.LIDIA商船8名获救的缅甸海员。
On the evening of 29th October, Hong Kong International Seafarer Services Centre(ISSC) welcomed 8 Myanmar seafarers rescued from M.V. LIDIA.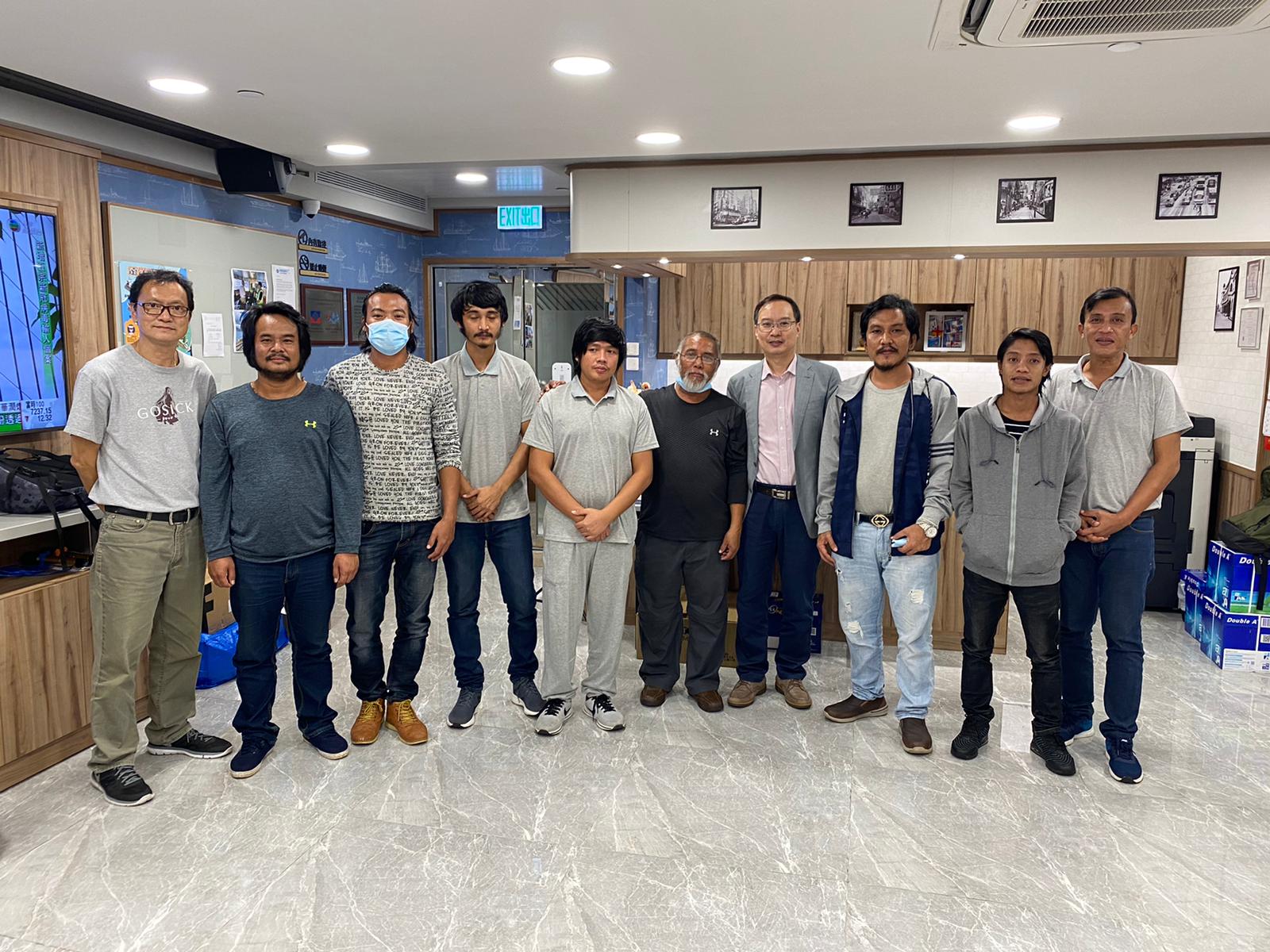 10月8日M.V.LIDIA商船遭遇"狮子山"台风,搁浅于东沙群岛附近。船上8名缅甸海员被香港海上救援協調中心(MRCC)救回并根据香港防疫规定安排为期21日的集中隔离。
M.V. LIDIA was stranded by rough sea near Dongsha Island during tropical storm "Lionrock" on 8th October. 8 Myanmar crew members were rescued by Hong Kong Maritime Rescue and Coordination Centre (MRCC) and arranged for a 21-day quarantine, according to the disease prevention measures of Hong Kong.
国际运输工人联盟香港方便旗事务办事处等获知缅甸海员遇难信息后,迅即与海员取得联系,积极协助其联系安排隔离之后的住宿酒店,并向其发放了慰问金。
After learning the emergency situation of Myanmar seafarers, Hong Kong ITF (FOC) Campaign Office and local maritime unions immediately contacted them. The unions actively arranged accommodation hotel for them after quarantine, and emergency aid were provided.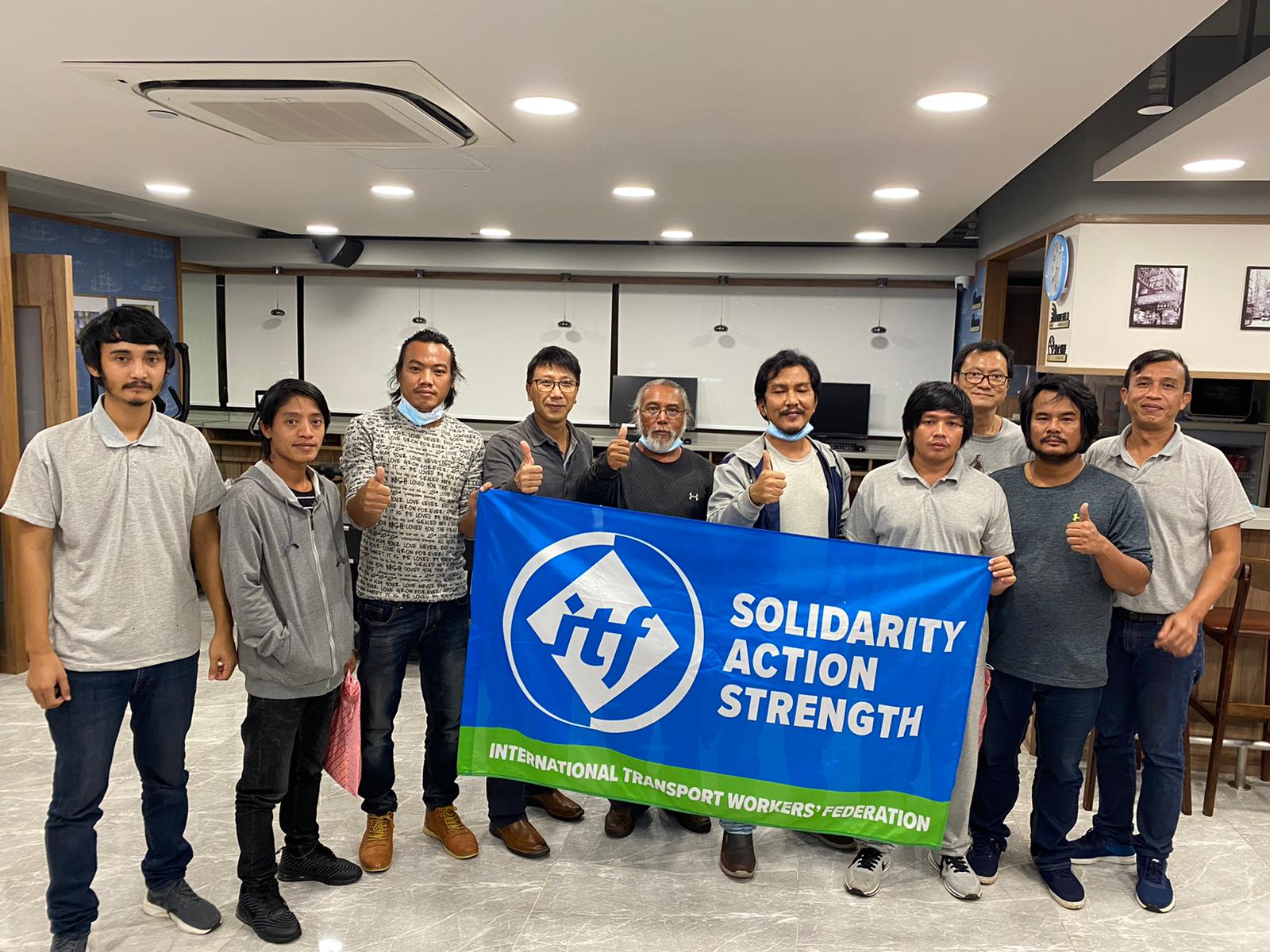 香港国际海员服务中心力所能及的帮助获救海员,中心车辆全程接送海员,为其提供憩场所及膳食,赠送中心纪念品;陪同前往大屿山游览、深水埗街区购物、机场送行等等。
ISSC provided assistance to the rescued seafarers as far as we can, from their transportation, meals and rest, to accompany them sightseeing Lantau Island and shopping in Sham Shui Po. They also received souvenirs from ISSC before leaving Hong Kong.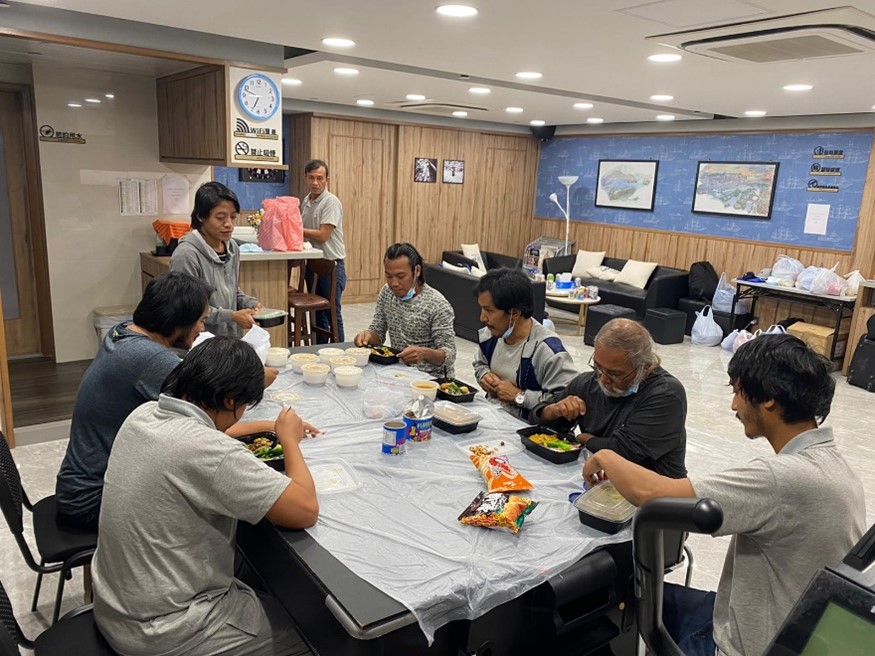 8名缅甸海员目前业已安全抵达家乡。他们对ITF香港方便旗事务办事处及香港国际海员服务中心的帮助表示衷心感谢。船长激动的说:"遭遇台风搁浅,我们感到很不幸运,也很沮丧。在香港能得到香港政府、ITF、工会及海员服务中心的全力救助,安全回家,我又觉得我们是幸运的。我和我的家人真诚的感谢帮助过我们的所有人,香港真好!"
8 rescued Myanmar seafarers finally arrived at their country safely. They expressed their heartfelt gratitude to ITF (FOC) Campaign Office and ISSC. "We felt very unlucky and depressed when we were stranded by the typhoon. But we are able to get fully support from the Hong Kong government, ITF, maritime unions and ISSC to return home safely, let me think we are fortunate to be in Hong Kong. My family and I sincerely thank everyone who has helped us. Hong Kong is so good!"
倾力帮助获救的M.V.LIDIA商船缅甸海员/ Helping Myanmar Seafarers Rescued from M.V. LIDIA